PEN International news
United Kingdom: Julian Assange should not be extradited to the United States
---
The British authorities must not extradite WikiLeaks founder and publisher Julian Assange to the United States, where he is at risk of serious human rights violations, including detention conditions that could amount to torture or other ill-treatment, PEN International and Swedish PEN said today. The organisations are further concerned by the broader implications his prosecution would have on global press freedom.
Julian Assange was arrested on 11 April 2019 at the Ecuadorian embassy in London for breaching his bail conditions in 2012, and further arrested on behalf of the US authorities under an extradition warrant after the Ecuadorian authorities withdrew asylum. An indictment dated 6 March 2018 and unveiled that day charges Julian Assange with one count of conspiracy to commit computer intrusion, including accessing classified information, in relation to leaks of US government materials by former military analyst and whistle-blower Chelsea Manning. Assange faces up to five years in prison if convicted.
Although Julian Assange was not directly charged with publishing classified information, the indictment includes a list of actions that fall under journalistic activities, namely encouraging sources to provide information, protecting their anonymity and using secure means of communication. Prosecuting Assange for these actions could have a chilling effect on press freedom because it creates precedent and raises risks of similar prosecution of journalists for legitimate practices, such as those outlined in the indictment, which journalists use as part of their professional work.
According to reports, US prosecutors may seek to bring additional charges against Julian Assange, who is currently in custody and due to testify via video-link on 2 May. US prosecutors have until 12 June to outline their case to the British authorities.
'The broad nature of the US indictment against Assange is a real threat to journalists and press freedom worldwide because it potentially criminalises legitimate journalistic practices. The treatment meted out to his accused co-conspirator Chelsea Manning shows that these concerns are real, and Assange would be at risk of serious human rights violations, were he to be extradited to the US,' said Salil Tripathi, chair of PEN International's Writers in Prison Committee.
On 11 April 2019, the British authorities found Julian Assange guilty of breaching bail in 2012, an offense that carries up to 12 months in prison. Assange sought refuge in the Ecuadorian embassy in 2012 to avoid extradition to Sweden over one allegation of rape and one allegation of sexual molestation and coercion, which he denies. Swedish prosecutors have announced they are reviewing a request to reopen the rape investigation, which they had to close in 2017 because they were unable to formally notify Assange. The Swedish authorities have until August 2020 to investigate the rape allegation.
'Allegations of unlawful, non-consensual sexual activity in Sweden should be investigated and resolved on their own merits. Due process must be followed and the rights of the victim and defendant protected. The Swedish authorities should be made aware that the case against Assange in Sweden is no ground for extradition to the US and ought to be handled as a separate issue. His extradition to the US could have severe implications for journalistic work and practice far beyond Assange's case,' said Ola Larsmo, PEN International Board Member.
Additional information
Between 2009 and 2010, whistle-blower Chelsea Manning, then a military analyst in the US army, leaked classified US government documents to the website WikiLeaks, which revealed that the US army, the CIA and Iraqi and Afghan forces had committed human rights violations. She was held in pre-trial detention for over three years, including 11 months in conditions that the UN Special Rapporteur on torture said amounted to cruel, inhuman and degrading treatment. Responding to reports that Julian Assange was to be imminently expelled from the Ecuadorian embassy, the Special Rapporteur argued that his likely extradition to the United States would expose him to 'a real risk of serious violations of his human rights, including his freedom of expression, his right to a fair trial, and the prohibition of cruel, inhuman or degrading treatment or punishment.' Several UN experts also warned that he would be at risk of serious human rights violations.
PEN adamantly supports the right of all media to publish leaked documents and materials they have received from third parties. While publishing such materials entails a high level of editorial judgment and discretion, principles of press freedom and freedom of information require that these decisions remain in the hands of the publishers themselves, operating independently and free from governmental interference or pressure. WikiLeaks has been criticized for releasing unredacted materials, putting the identity of sources at risk. PEN calls on WikiLeaks to adhere to international standards and norms of journalistic practice and protect its sources with far greater scrutiny and duty of care than what it has shown, to ensure that individuals identified in the materials it publishes are protected from reprisals, because their safety is contingent on their anonymity.
Chelsea Manning's 35-year prison sentence was commuted in 2017. She was jailed again in March 2019 for refusing to testify to a grand jury investigating WikiLeaks and recently held in solidarity confinement for 28 days. She is to remain behind bars until she testifies or until the grand jury concludes its work. PEN urges all governments to strengthen the legal protection of whistle-blowers in order to bring national laws in line with international legal standards, including Article 12 of the Universal Declaration on Human Rights and Article 17 of the International Covenant on Civil and Political Rights.
For further details contact Aurélia Dondo at PEN International, Koops Mill, 162-164 Abbey Street, London, SE1 2AN, UK Tel: +44 (0) 20 7405 0338 email: Aurelia.dondo@pen-international.org
Egypt: end the prosecution of writers under military jurisdiction
3 April 2019
PEN International strongly condemns the apparent increasing use of military legislation and courts to prosecute writers in Egypt. Article 204 of the 2014 Constitution provides that civilians cannot stand trial before military courts except for crimes related to military sector. Furthermore, trying civilians by the military justice in Egypt contravenes Articles 9, 14 and 19 of the International Covenant on Civil and Political Rights, to which Egypt is a state party. PEN International calls on the Egyptian authorities to end its practice of subjecting writers to military jurisdiction and to quash the sentences of those who have been subjected to such proceedings.
"Military justice should not try civilian cases related to writing and publishing. The Egyptian authorities should protect the rights of all persons to freely express their views, whether as citizens, journalists, or writers," said Carles Torner, Executive Director of PEN International.
Read the full article on the PEN International website: https://pen-international.org/news/egypt-end-the-prosecution-of-writers-under-military-jurisdiction
Imprisoned Ukrainian writer and filmmaker Oleg Sentsov declares he intends to end hunger strike after 145 days
A letter written by Sentsov, first posted here, explains he has been forced to end the hunger strike as his health is in 'critical condition.' The letter follows below in English and Russian:
'To all those who are still interested!
Due to the critical condition of my health, as well as pathological changes in my internal organs that have begun to take place, in the very near future I am scheduled to be force fed. My opinion is not taken into account – allegedly I am no longer able to adequately assess the condition of my health and the dangers threatening it. Force-feeding will be carried out as part of resuscitation measures to save the patient's life. In these conditions, I have to stop my hunger strike from tomorrow, i.e. from 06.10.18. 145 days of struggle, minus 20 kg of weight, plus an irreparably damaged body, but the goal has still not been achieved. I am grateful to everyone who supported me and I apologise to those whom I have failed ….
Glory to Ukraine!
Oleg Sentsov 5/10/18'
---
Aggravated life sentences against three journalists must be overturned
In February 2018, Ahmet Altan, Mehmet Altan and Nazlı Ilıcak were convicted of 'attempting to overthrow the constitutional order' under Article 309 of the Turkish Penal Code and sentenced to aggravated life sentences, or life without parole. They stood accused of laying the groundwork for a coup attempt on 15 July 2016, in relation to their appearance on television together the night before the coup attempt, and several articles and columns they wrote. Three other co-defendants received similar sentences. Their case will now be referred to the Supreme Court of Appeals.
Read more about PEN International's actions.
---
Poet Dareen Tatour released from prison
PEN International warmly welcomes the news that poet Dareen Tatour was released from prison in Israel on 19 September 2018. Tatour was convicted of incitement to violence and support for terror organisations in May 2018, and then handed a five-month prison sentence in July, with six months suspended, which could be activated if she is convicted of any new offence. However, having already served three months in prison, she was only required to serve a further two months.
Read the full article on PEN International's website
---
Liu Xia: Free at last
After being under house arrest since her husband Liu Xiaobo won the Nobel Prize in 2010, Liu Xia has finally finally been freed and left China for Berlin. Her husband Liu Xiaobo died in house arrest of liver cancer last year and his ashes were scattered at sea. He was a university professor turned human rights campaigner, imprisoned in 2009 for inciting subversion. He was released from prison and put under house arrest when diagnosed with advanced cancer.
Liu Xia has never been charged with a crime, but said in May she was ready to die in protest at her continued detention. She is said to have suffered from depression after spending years under heavy surveillance. Western diplomats reportedly had tried to visit Mrs Liu at her Beijing flat in May but were refused entry. News of her departure for Germany come three days before the anniversary of her husband's death.
In May this year Liu Xia told a friend that it was "easier to die than live." "I've got nothing to be afraid of," she was quoted saying. "If I can't leave, I'll die in my home. Xiaobo is gone, and there's nothing in the world for me now."
Chinese authorities had maintained the dissident's widow was a free citizen but she had faced restrictions on her movements and had been kept under surveillance. Salil Tripathi, Chair of PEN International Writers in Prison Committee says: "We rejoice in her liberty and welcome her freedom, and express our grief over her suffering."
Liu Xia is an Honorary Member of PEN Melbourne.
---
European commission calls for justice for Daphne Caruana Galizia and for European capitals of culture to uphold European values
PEN International welcomes the European Commission's response of 12 June 2018 to the organisation's open letter signed by over 300 influential writers, publishers and PEN members. PEN's open letter had called for urgent progress in the investigation into the murder of Daphne Caruana Galizia and raised concern about derogatory comments and inappropriate behaviour by Jason Micallef, Chair of Valletta 2018, in relation to the assassinated journalist.
Read the full article on PEN International's website.
---
PEN publishes 2017 Case List: A year of oppression, collusion and lethal threats
2017 was a turbulent year in global politics, which is reflected in the cases of writers that PEN monitored throughout the year. Writers and journalists around the world are facing greater dangers for holding the powerful to account and ensuring the public's right to information.
The statistics are numbing enough: 218 attacks on freedom of expression documented by PEN in a year. Writers have been murdered. Many writers and journalists have been imprisoned, detained without trial, and threatened with lawsuits, and the powerful continue to attack those who express themselves freely. But these numbers tell only a partial story. If the figures go up this year, it does not mean the previous years were somehow better; it may only mean that more incidents are being reported now. And if the figures go down, it does not mean the situation has necessarily improved; it still means that journalists and writers are threatened. It also means that in some societies blunt force and pressure are so successful that few dare to speak up. It is silence, but of the graveyard.
Read the full 2017 case list.
---
Calls to release Oleg Sentsov
Oleg Sentsov, a Ukrainian filmmaker and writer, is imprisoned in Russia. As with many other Ukrainian prisoners, Russia refuses to expedite him to The Ukraine, arguing they are Russian citizens following the annexation of Crimea. Sentsov has been on hunger strike since 14 May 2018. PEN International continues to call for his release. For more information and to take action go to Russia: Oleg Sentsov on hunger strike.
Three short stories are available on http://pen-international.org/short-stories-by-oleg-sentsov.
---
Turkey: Fundamental freedoms must be fully restored
Following Turkey's presidential and parliamentary elections on 24 June 2018, the Turkish authorities should end their continuing onslaught on freedom of expression and lift the state of emergency, PEN International said today.
President Erdoğan has won a new five-year term after securing nearly 53% in the first round of the presidential poll. He will now assume greatly enhanced powers under a new constitution approved by referendum on 16 April 2017. The constitutional changes grant wide-reaching centralised new powers to the president, including the right to rule by decree, to solely appoint or dismiss ministers, to abolish parliament and to call elections at any time. The new constitution also removes the authority of parliament to monitor the executive branch and debate budget bills, while also making it harder to impeach the president for criminal behaviour.
More on PEN International's website.
---
Turkey: Charges against filmmakers Çayan Demirel and Ertuğrul Mavioğlu must be dropped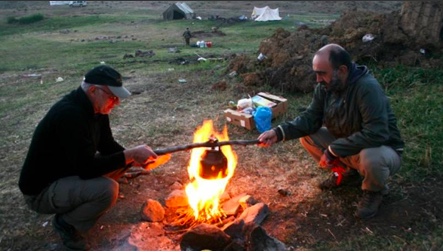 More than 50 human rights, cultural and film organizations condemn in an open letter the prosecution of Turkish documentary filmmakers Çayan Demirel and Ertuğrul Mavioğlu and ask for the charges against them to be dropped immediately.
Read the open letter on PEN International's website.
---
World Press Freedom Day 2018
On World Press Freedom Day PEN calls for justice for Daphne Caruana Galizia and the protection of journalists and rights activists fighting for justice in her case. Six months after her killing, PEN International is seriously concerned with the harassment of rights defenders who are fighting for justice for Daphne Caruana Galizia.
For more about the sex-moth anniversary read
Learn more about about the case and what you can do.
---
Ecuador: journalists abducted on the border with Colombia
The abduction of three employees of daily newspaper El Comercio – including a reporter and photographer – on the border between Colombia and Ecuador is deeply concerning, said PEN International today.
The disappearance of the journalists on 26 March was confirmed by Ecuadorian Minister of the Interior, César Navas, who said. "Three employees of El Comercio were kidnapped yesterday. This occurred in the early hours of the morning in the parish of Mataje, San Lorenzo administrative region, Esmeraldas province."
Read more on PEN International's website.
---
Ethiopia: Journalists and bloggers arrested under state of emergency
The arrest of five journalists and bloggers, including 2018 Oxfam Novib/PEN International Freedom of Expression Award winner Eskinder Nega, alongside other activists on 25 March 2018, is a blow to freedom of expression in Ethiopia, said PEN International today. Nega had recently been released from prison in February 2018 after a pardon. PEN condemns the arrests and calls for the release of the journalists and bloggers.
Read the full statement online
---
PEN Slovakia: The murder of journalist Ján Kuciak and his girlfriend Martina Kušnírová
Slovak PEN Centre, an independent section of the worldwide PEN International with headquarters in London, bringing together poets, novelists, dramatists, essayists, translators, editors and literary scholars in defense of freedom of expression, conveys its profound sympathy to the families of the murdered journalist Ján Kuciak and his girlfriend Martina Kušnírová. At the same time we severely condemn the violence perpetrated against someone who was contributing by his work to the strengthening of democracy, at a time when the printed word has again become an important and effective weapon against fascism and totalitarianism. Hitherto we have often received information from our colleagues around the world about the imprisonment, torture and violent death of journalists, and now we feel appalled that even in Slovakia there is a spreading terror which threatens freedom of expression and freedom of the press, and in the most brutal manner. We call on the Slovak police and public prosecutor to carry through the investigation of the deaths of Ján Kuciak and Martina Kušnírová as quickly as possible, and to provide increased support and protection to journalists working in Slovakia in the performance of their indispensable duties as professional investigative journalists.
---
Equatorial Guinea: Trial Set for Imprisoned Artist
The trial of an artist on dubious counterfeiting charges, apparently brought in retaliation for drawing cartoons critical of the government, will be a test both of the independence of the judiciary and of free speech in Equatorial Guinea, eight rights organizations said today. The presiding judge announced that the trial will begin on 27 February 2018, for Nsé Ramón Esono Ebalé, who has been held in prison in Malabo, Equatorial Guinea's capital, since his arrest on 16 September 2017.
Read the full statement on PEN International's website.
---
Spain: PEN condemns confirmation of prison sentence against rapper Valtonyc
PEN International is highly concerned about the Spanish Supreme Tribunal's decision to confirm the conviction of rapper Valtonyc. He was convicted to three and a half years of imprisonment on charges of insults to the Crown, glorification of terrorism and making threats.
'We deplore today's decision by the Supreme Tribunal to confirm the prison sentence of Valtonyc,' said Laurens Hueting, Europe Programme Coordinator for PEN International. 'We call for an immediate end to the application of the so-called "Gag Law" to silence artistic expression deemed unsavoury by the authorities, and for Spain to respect its human rights obligations under international and European law. Freedom of expression can be restricted only in limited circumstances and under strict conditions, which we believe were not met in this case.'
Read the statement here: http://www.pen-international.org/newsitems/spain-pen-condemns-confirmation-of-prison-sentence-against-rapper-valtonyc/.
---
Ethiopia: Journalists Released From Prison
PEN International welcomes the news that Ethiopian journalists Eskinder Nega and Woubshet Taye have been released from prison. PEN also celebrates the earlier release of blogger Zelalem Workagegnehu on 29 January.
Read the full statement on PEN International's website.
---
Iran: arrest followed by an enforced disappearance of poet
PEN International condemns the enforced disappearance of poet Mohammad Bamm who was arrested by members of the Iranian security forces on 31 December 2017 while on his way home in the city of Abadan, Iran. Bamm was arrested along with his friend who was released after a short time. To date, Bamm is still being detained incommunicado with no access to his lawyer or his family. Bamm was previously detained in 2017 on politically-motivated charges which are "propaganda against the Islamic Republic of Iran" and "blasphemy".
PEN is deeply concerned about Bamm's safety and physical integrity, and believes that his detention and the charges against him are solely related to the peaceful exercise of his right to freedom of expression. PEN calls for the full respect of Bamm's rights as a detainee and to unconditionally release him. PEN also calls for the immediate and unconditional release of all other writers currently detained in Iran in connection with the peaceful exercise of their right to freedom of expression and assembly, in accordance with Articles 9, 19 and 21 of the International Covenant on Civil and Political Rights, to which Iran is a state party.
To take action on social media read more here.
---
PEN International concerned about reprisals against Sahib Teymurov's family members
Sahib Teymurov, a human rights defender from Azerbaijan who is currently a refugee in Canada, posted a message critical of the Aliyev regime on Facebook on 3 December 2017. On 7 December, several of Teymurov's relatives living in Azerbaijan were detained by the police and forced to call him and ask that he delete the impugned message, or else they would face the consequences. Teymurov refused to delete the message and the following day, his step-brother Tahir Teymurov disappeared. His whereabouts remained unknown until 21 December, when it was confirmed by the authorities that he is under detention and faces narcotics-related charges for which he faces 5 to 12 years' imprisonment if found guilty. Tahir Teymurov's relatives allege that he has been tortured during the period of his disappearance.
Read more on PEN International's website.
---
Iran: freedom of expression during protests should be respected
PEN International is alarmed by the continued escalating repression surrounding a series of protests across Iran, which started on 28 December. According to reports, protestors have been highlighting issues such as poor economic conditions and corruption. There has also been overt criticism of the Iranian regime and its foreign policy. According to recent reports, over 500 people have been arrested, and at least 22 people have been killed.
The organisation is also concerned at reports of restrictions on social media use and blocking of social media apps, in response to public protests. The Iranian authorities should respect the right to freedom of expression and peaceful assembly, and refrain from using lethal force.
"The whole world has been watching the recent protests in Iran. We are worried by the large numbers of arrests, the deaths of protestors and reports of excessive use of force. We urge the government to uphold the fundamental rights to peaceful protest and free speech." – said Ebony Riddell- Bamber, Director of Advocacy and Campaigns at PEN International
---
PEN condemns the Egyptian authorities' crackdown on freedom of expression
Read the full letter and call for action His Excellency Zeid Ra'ad Al Hussein, United Nations High Commissioner for Human Rights on PEN International's website.
---
Iraq: Fears for safety of prominent Iraqi writer and his colleagues at Masarat Foundation
PEN International is deeply concerned about the safety of Saad Salloum, a prominent Iraqi writer and activist, as well as his colleagues at Masarat Foundation for Cultural and Media Development. They have been recentlysubjected to death threats by an unknown Islamic group through phone calls and letters asking the Foundation staff to halt their activities.
The Masarat Foundation is an Iraqi based non-governmental organisation working to support the rights of minority groups, collective memory studies and inter-faith dialogue. Since the liberation of most Iraqi territory from Daesh, Masarat has been playing a central role in reinforcing interfaith and intercultural dialogue, and reconciliation among different groups. Subsequently, Masarat's General Coordinator Salloum reports being subjected to continuing threats and harassment from unknown Islamic armed groups. Other writers and civil society activists within the organisation also report having repeatedly received death threats this year from unidentified armed groups.
Please find the full statement here.
---
Mexico: PEN welcomes a historic decision regarding government advertising
PEN International, PEN Mexico and PEN San Miguel de Allende welcome the Mexican Supreme Court's (Suprema Corte de Justicia de la Nación – SCJN) ruling in favor of the regulation of government advertising expenditure. This is a historic step for Mexican justice, in favor of freedom of expression.
The ruling, which was announced on 15 November, obliges Mexico's Congress to establish a law to regulate government spending of public funds on advertising in the media by 30 April 2018.
Read more here.
---
PEN International concerned about deteriorating climate for freedom of expression in Catalonia
PEN International is extremely concerned about increasing restrictions on the right to freedom of expression and opinion in Catalonia during and following the referendum on independence of 1 October 2017. As the upcoming regional election on 21 December draws near, the organisation is particularly alarmed by reports of unprecedented levels of harassment and violence against journalists.
Read the full statement on PEN International's website.
---
PEN International appalled by Cumhuriyet Daily web editor Oğuz Güven guilty verdict
PEN International is appalled by today's judgment of Istanbul's 28th Criminal Court against Cumhuriyet daily web editor Oğuz Güven, who received a three year and one month prison sentence on two separate terrorism charges. Güven was found guilty of 'engaging with the FETÖ/PYD armed terror organisation' and of 'publishing statements that legitimize the PKK/KCK terror organisation's violent methods or encourage applying those methods', in relation to a tweet he published on Cumhuriyet's account regarding the death of Denizli Chief Public Prosecutor Mustafa Alper.
Read the full article on PEN International's website.
---
BAHRAIN: Support Nabeel Rajab Ahead of the Appeal Judgement Against 2-Year Sentence For Speaking to Press
Fifteen rights groups have today written to 11 states and the European Union calling for action ahead of the conclusion of Bahraini human rights defender Nabeel Rajab's appeal against his two-year sentence for stating that Bahrain bars reporters and human rights workers from entry into the country.
Read the full statement on PEN International's website.
---
South Africa: Criminal charges and death threats against author Jacques Pauw
Reports that criminal charges have been laid against journalist Jacques Pauw following the publication of his book, The President's Keepers, are deeply concerning, said PEN South Africa, PEN Afrikaans and PEN International. The President's Keepers, released on 29 October, exposes allegations of wide-scale corruption, fraud and financial mismanagement under the rule of South Africa's President Jacob Zuma.
To read more, visit PEN International
---
China: writer and PEN member dies while on medical parole
8 November 2017 – PEN international mourns the death of dissident writer and PEN member Yang Tongyan, who succumbed to a brain tumour on 7 November 2017, just three months after he was released on medical parole in August 2017.
"We mourn Yang Tongyan. We find ourselves in despair faced with another life destroyed by injustice in China. A dear writer, a committed citizen, a man of vision and hope has been crushed by a system where repression is the rule. For the second time this year, after the death of Liu Xiaobo, we see a prisoner liberated on parole just for him to face death out of prison. Such a cruel practice reveals to what extend injustice commands the whole judicial system. The Chinese Communist Party must know that we will never forget these dear PEN colleagues and will never stop our peaceful struggle to restore freedom of expression in China one day." Said Carles Torner, Executive Director of PEN International
At the time of his death, Yang was receiving treatment in a Shanghai hospital. He had undergone an operation to remove a tumour on 23 August 2017. His family had only learnt of his diagnosis on 12 August.
Read more on PEN International's website
---
Iran: PEN welcomes release of poet Mahvash Sabet after more than a decade in prison
PEN International welcomes the release of teacher and poet Mahvash Sabet, one of a group of seven Baha'i leaders known as the 'Yaran-i-Iran' – 'Friends of Iran' – detained in 2008 for their faith and activities related to running the affairs of the Bahá'í community in Iran. On 18 September 2017, Sabet was the first of the group to be released from prison, having served almost a decade in detention. Following her release, she has issued a public call for the release of her six fellow detainees.
More about the release on PEN International's website.
---
Syria: Take Action for Khalil Ma'touq, writer and human rights lawyer
On 2nd October, 2012 human rights lawyer and writer Khalil Ma'touq was arrested with his assistant Mohamed Thatha in Syria. Nearly five years later they remain missing. For more information, a video about about enforced disappearances in Syria and how to take action, read PEN International's full report.
---
Libya: Fears for safety of writers and editors over new literary collection
PEN International is deeply concerned about the safety of the writers and editors of a new literary collection entitled Sun on Closed Windows. The book, which includes short stories by 25 writers as well as two essays by prominent Libyan literary critics, was published in Arabic in May 2017. Read the full statement on PEN International's website.
---
Spain: Release Turkish-Swedish journalist Hamza Yalçın
The arrest by Spanish authorities of Turkish-Swedish journalist Hamza Yalçın pursuant to an Interpol Notice issued by Turkey is deeply concerning, said PEN International today, as it called on the Spanish authorities to immediately and unconditionally release Yalçın and to allow him to return to Sweden.
The charges against Yalçın relate to an article he wrote for Odak magazine. IFEX reports that on 18 March, Turkish prosecutors launched an investigation into Yalçın, Odak's chief columnist and the coordinator for its Training and Solidarity Movement, and Doğan Baran, the magazine's managing editor, for the article 'The Latest Developments in the Military and the Revolutionary Struggle'. Both men face charges of 'insulting the President' and 'denigrating the military'.
Read the full media release on PEN International's website.
---
Turkey: Release journalist and painter Zehra Doğan
PEN International calls for the immediate and unconditional release of Zehra Doğan. Pending her release, the Turkish authorities should allow her access to painting materials, in line with the United Nations Standard Minimum Rules for the Treatment of Prisoners (the Nelson Mandela Rules, in particular Rule No. 105).
'PEN International is dismayed by Zehra Doğan's conviction and imprisonment, which we consider a violation of her right to freedom of expression, as an artist and as a journalist', said Carles Torner, Executive Director of PEN International.
Read the latest statement on PEN International's website
---
India: Delhi court places injunction on the sale and publication of a book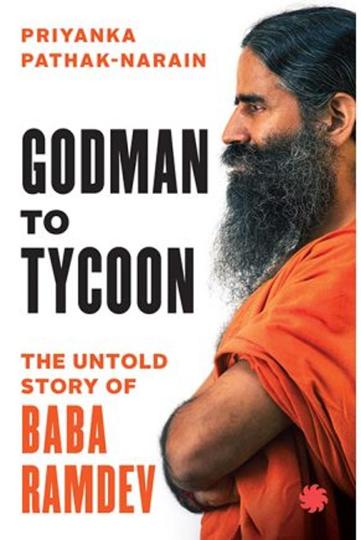 A Delhi court's injunction on the publisher Juggernaut Books and the author Priyanka Pathak-Narain, which prevents the publication and sale of the book Godman to Tycoon: The Untold Story of Baba Ramdev is deeply concerning, PEN International said today.
On 4 August 2017, the Karkardooma District Court in Delhi approved an order prohibiting the publication and sale of Godman to Tycoon: The Untold Story of Baba Ramdev, without hearing the defence of either the book's publisher or author. The court decided not to hear from the defendants in order to avoid 'the delay which would be caused during the process of serving the notice and hearing the defendants,' according to Juggernaut. The book, which is the result of rigorous research including over 50 interviews, traces the trajectory of prominent public figure, Ramdev, from proponent of yoga to proprietor of a vast business empire.
Read the full story on PEN International's website
---
Bahrain: FCO Silence on Nabeel Rajab 'Appalling'
The Foreign & Commonwealth Office's silence on the sentencing of human rights figure Nabeel Rajab in Bahrain has been called "appalling" in a letter to the Foreign Secretary, signed by 17 rights groups & parliamentarians today.
The President of the Bahrain Centre for Human Rights faces trial on 7th August for tweeting about the Yemen war and torture in Bahrain. He faces up to 15 years. He was sentenced in absentia following an unfair trial to two years in prison for giving media interviews on 10 July. Rajab has not been allowed to speak to his family since 15 July. Rajab has been held largely in solitary confinement in the first nine months of his detention. This led to his health deteriorating in April, and he is currently recovering in the Ministry of Interior clinic.
Read PEN International's full press release.
---
Syria: Rights groups condemn extrajudicial execution of human rights defender and software engineer Bassel Khartabil
The family of Bassel Khartabil, a Syrian-Palestinian software engineer and free speech activist, confirmed that he had been subjected to an extrajudicial execution in October 2015. The undersigned human rights organisations condemn the extrajudicial execution of Khartabil and call for an investigation into the circumstances surrounding his death.
Read the full statement on PEN International's website.
---
PEN International: measures against Al-Jazeera violate media freedom
PEN International is deeply concerned about the measures taken by some Middle Eastern states against Al-Jazeera, a state-funded broadcaster in Doha, and other online magazines in the context of a diplomatic and economic offensive against Qatar. These measures have led to the closure of Al-Jazeera's offices in some Arab states, including Saudi Arabia, Bahrain, Jordan and the United Arab Emirates(UAE). Recently the Israeli government also announced they would close the Al-Jazeera bureau in Jerusalem and revoke media credentials from Al-Jazeera journalists.
Several Arab states, including Saudi Arabia, Bahrain, UAE and Egypt, have previously demanded that Qatar close Al-Jazeera and online news sites such as The New Arab, as a condition to end to this regional crisis. On 6 August 2017, the Israeli communications minister, Ayoub Kara, also announced his government's decision to close Al-Jazeera Media Network's bureau in Jerusalem, without setting a fixed date for when this was like to happen.
Read the full statement on PEN International's website.
---
Mexico: PEN condemns recent threats against journalists
PEN International, PEN Mexico and PEN San Miguel de Allende are gravely concerned by the pervasive attacks and threats continuously being made against Mexican journalists. The levels of impunity for crimes against journalists are taking a toll on freedom of expression in the country. In the face of such violence and the failure of the local and federal authorities to ensure their protection, journalists, activists and human rights defenders have had to fight to protect themselves.
For more information read the full article on PEN International's website
---
Liu Xiaobo: An exceptional life, always remembered
PEN International was gravely concerned for the health of dissident writer, Independent Chinese PEN Centre (ICPC) member and Nobel Peace Prize winner, Liu Xiaobo, following news of his diagnosis of late-stage liver cancer. He was released on medical parole in June 2017 and was receiving medical treatment at Shenyang Hospital, Liaoning province. Liu Xiaobo had been serving an 11-year sentence for "inciting subversion of state power" related to his part as the leading author behind "Charter '08", a manifesto calling for protection of universal human rights and democratic reform in China. PEN International believes that Liu Xiaobo had been held for peacefully exercising his right to freedom of opinion, expression and association. PEN called on the Chinese authorities to grant Liu Xiaobo adequate medical care allowing his direct involvement in the decision-making process, and to allow him to seek medical assistance wherever he should choose.
More about Xiaobo on PEN International's website.
Attention is now drawn to the freedom of his widow, Liu Xia.
If you'd like to pay tribute to Liu Xiaobo, you can write a message in his memory,
From Xiaobo's writings:
Dawn
Between the gray wall
And a string of sounds of chopping in kitchen
Dawn is tied and cut
And melted by a sort of limpness of soul
I do not know how the difference
Between light and darkness displays through my pupils
Sitting in the rust I cannot determine
Whether it is the light of prison shackles
Or the god of nature beyond the walls
Betrayal of the day makes the proud sun
Shocked very much
This dawn is broad in vain
While you in a great distance
Collect the nights of love
---